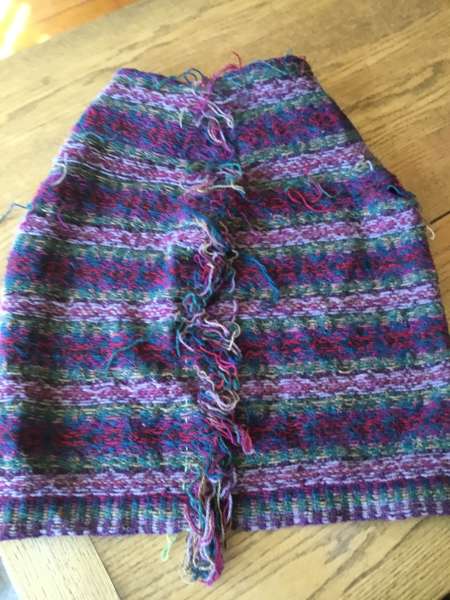 Linda N (1)
This is a fair isle Alice Starmore sweater that I have been working on for a very looong time.
It is a cardigan but is knit in the round with a steek (or fake stitches) up the middle of the front. This area will be cut open to form the cardigan.
I am now working on the sleeves and hope to be done this by the time we can go out in public again.
Take note of all the ends to weave in!